MICHAL AUGUSTINI
Michal Augustini is Slovak born now London based lifestyle photographer capturing iconic moments connected to music, sports and culture.
At the heart of his photography, lies a profound excitement in forming authentic connections with people, resulting in vibrant, captivating imagery that enhances individuals and creative expressions.
In 2017, Michal immersed himself into the live music scene serving as the principal music photographer for a renowned editorial agency. He's had the opportunity to work closely with and capture the unique essence of artists like Joel Culpepper, Max Cooper, Bakermat, Ben Bohmer, RY X, and others.
Michal's work has been featured in leading international publications including Rolling Stone, NME, The Guardian, Independent, Variety, Vulture, Cosmopolitan and many others.
His debut photography book, 1st Three No Flash, was released in April 2023, serving as a timeless collection of iconic live show images from the last seven years.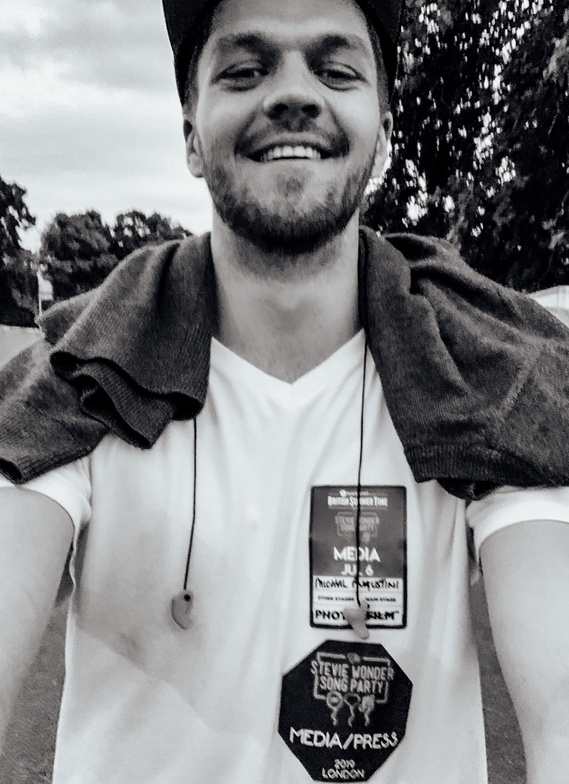 Studio Address:
Main Yard Studios, 90 Wallis Road, London, UK, E9 5LN